Portrait Lesson (Muse Pastel Original)
Muse Pastel
Muse is the Goddess of the art world and also means beautiful girls in fashion magazines.
And you are a Muse when you are drawing so let's draw pastel of Muse to start off a brand new lesson.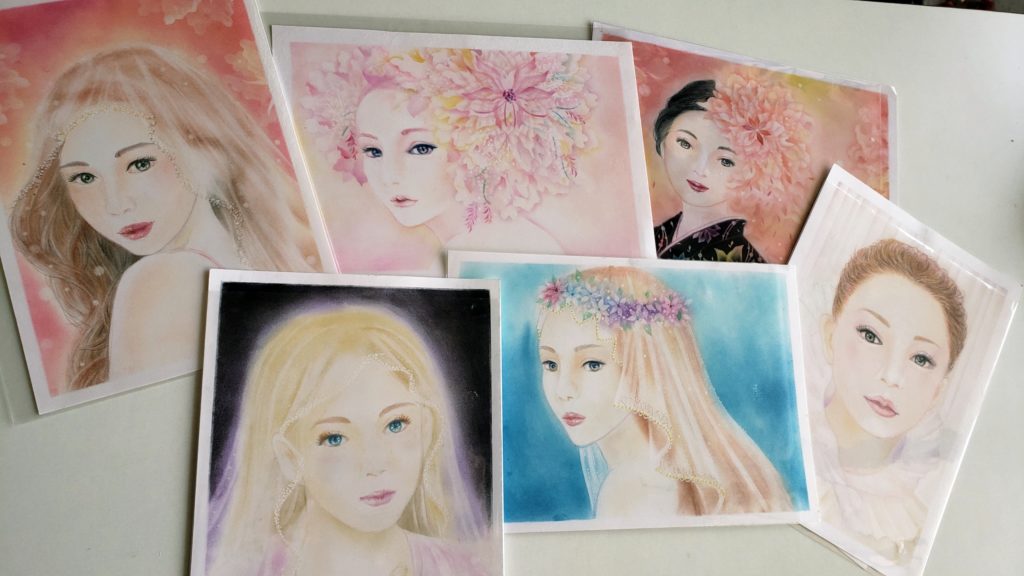 <Qualification>
Those who have already finished "Muse Pastel Basic Lesson",
Please click here for the detailed information about "Muse Pastel Basic Lesson
<Required time>
6-7 hours(including lunch time)
<Contents>
Based on the contents of textbooks, you will learn the theory and practical skills on how to apply shading techniques to face drawing. After that, you will draw portraits to exercise the knowledge you have learned.
We recommend…
– Those who would like to draw portraits
– Those who would like to gain new skills and expand your work varieties
– You may want to combine it with your own work
– And we will teach you how to draw the sheer race and expressions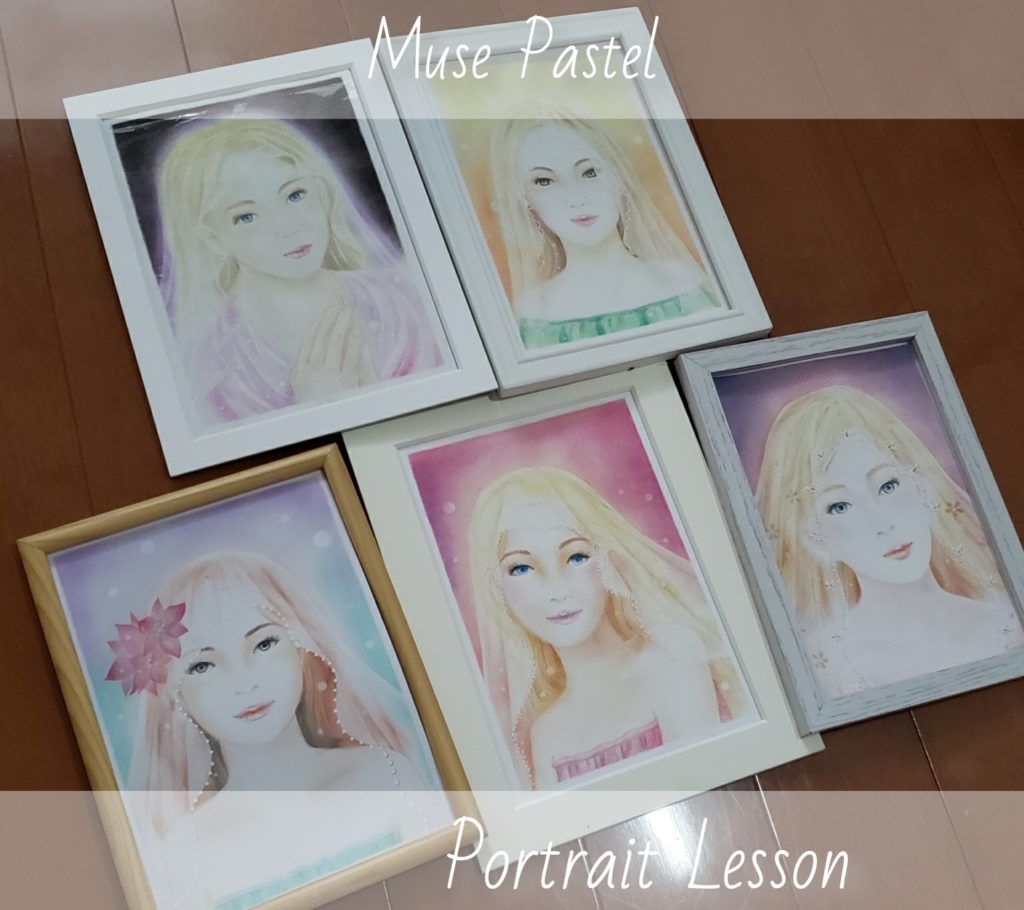 <Lesson Fee>
18,000yen(Include registration fee)
Online fee is +1,000yen/1 lesson
Online Lesson is avarable, but you had better to use Handy camera.
I check your works through Handy Camera and taking photo during the lesson.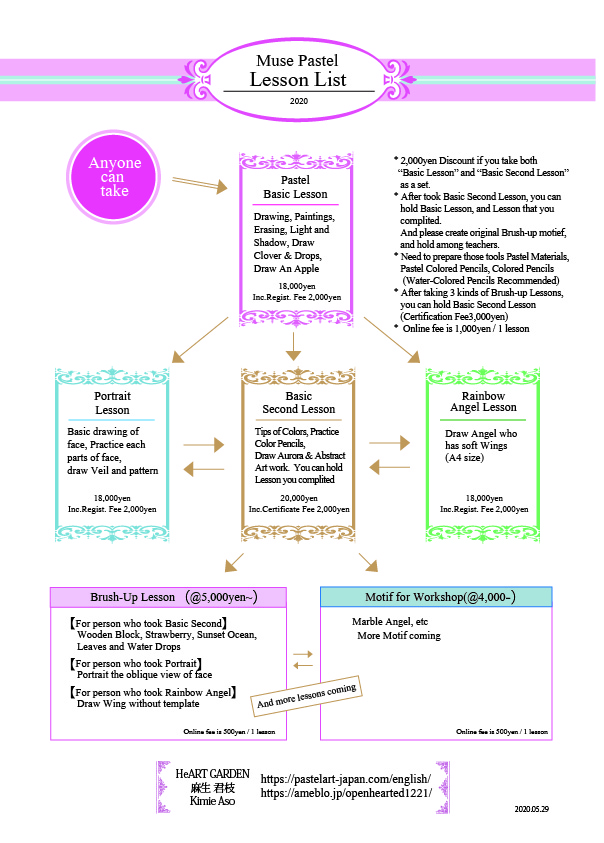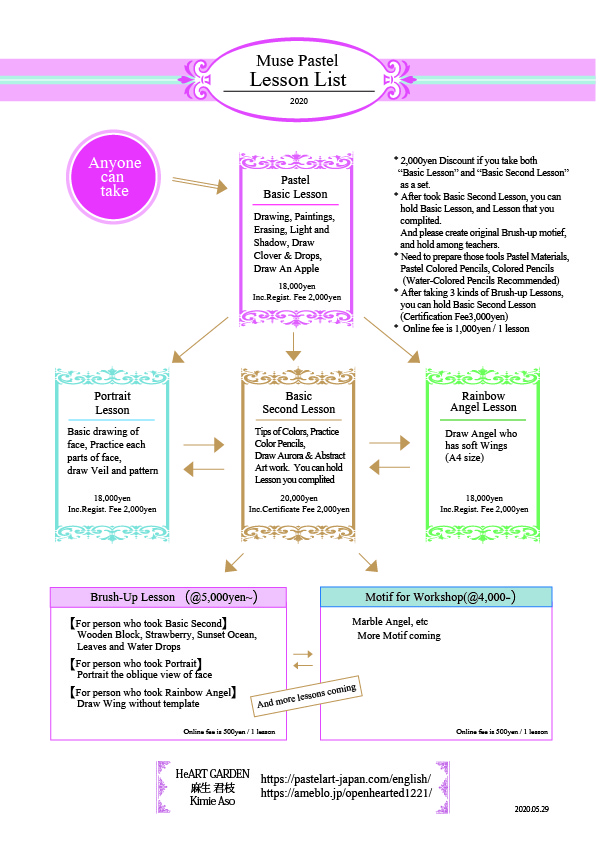 Please feel free to contact me.