This textbook comes with three types of templates.
This butterfly was born from the thought of "I want you to make a beautiful work in a short time regardless of whether you are a pastel beginner or an experienced person" and "Use the graceful world of butterflies to express pastel" .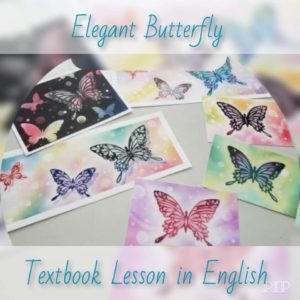 *Who can take this text book lesson?
Anyone can take
*After completion of the course
You can learn how to draw the many kind of elegant butterfly
You can hold the trial lesson(workshop) with templete.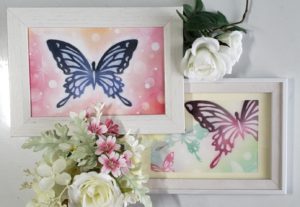 Sample for workshop
*Fees
7,900yen
7,900yen include registered postage fee & Paypal transfer fee.
* I will send the text book with templete(Basic, Applied, Bunus-3 types of templete).
* You can use Basic and Applied templete in your workshop.
* Bonus templete is Bonus for whom bought Elegant Butterfly Textbook.
*If you want to hold this workshop, please by extra templete after this text book lesson.
*Proxy purchase, copy, reproduction, resale, or transfer of text or templates is prohibited
*Please wait 2 weeks or more after your payment(It depends on the Country)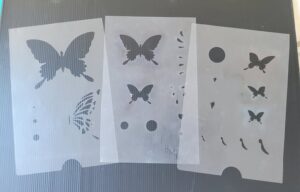 You can add the Folower of Crystal works.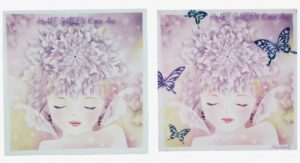 (I have permission from Mrs, Ishimaru, the Flower of Crystal representative)
*** Han-nari Butterfly ***
"Han-nari Butterfly" is the Japanese pattern motif for workshop.
HeART GARDEN, Kimie Aso can hold this workshop.
You can hold Han-nari Butterfly workshop after you take this workshop.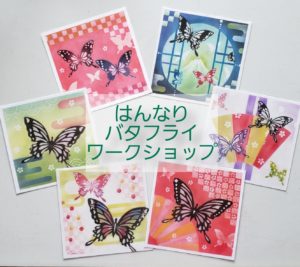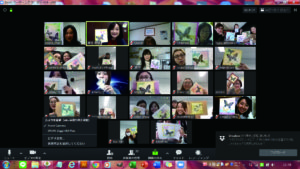 I held online Han-nari workshop New year 2020.
Now, I hold this workshop 3,500yen+500yen(transfer fee).
Please feel free to contact me.