Flower mirror based on the pattern of Kaleidscope
Looking through the kaleidoscope, we can have the beautiful mandala patterns like a flower created by the mirror and the light.
You can feel focused and relaxed Symmetry drawing make us feel calm. The completion might beyond the expectation.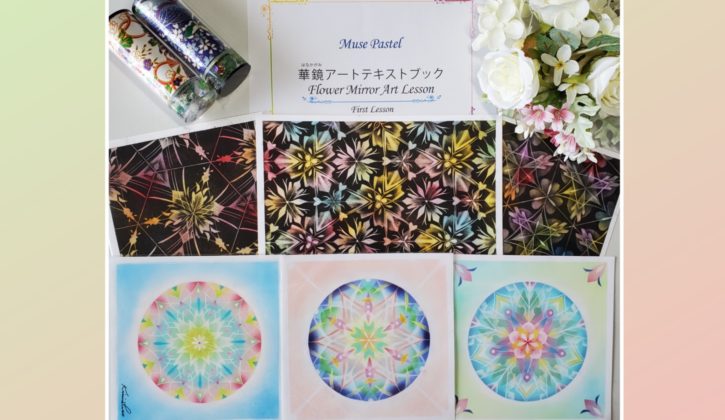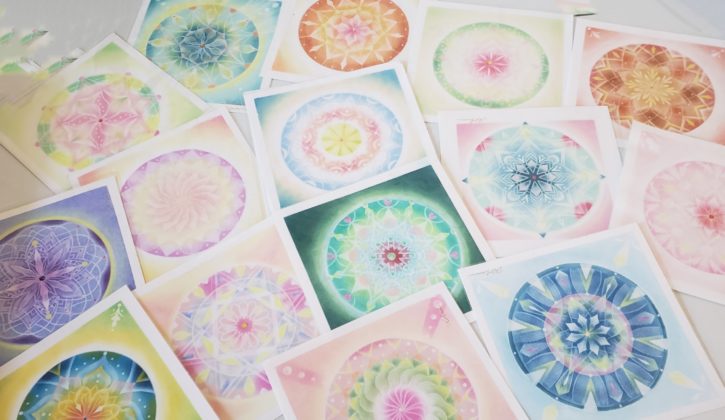 We follow easy steps instruction. You will feel a big achievement.
*** Contents
Draw two kaleidoscope art patterns.
1. 2 mirrors patterns
2. 3 mirrors patterns
*** Qualification
Anyone who has experienced pastel is welcome.
Also workshop for beginners available, please free to ask.
*** Who can take this lesson
Anyone who has experienced pastel is welcome.
*** Required time
6hours (Include lunch time)*** Lesson style
Online or Face to Face
*** Lesson Fee
18,000yen + online fee 1000yen
*** Things to prepare
Pastel materials and 2 sheet of drawing paper
*** After taking this lesson
You can hold the Kaleidoscope Art Workshop (trial lesson).
You can sell and exhibit your art pieces.
You can take Second Flower Mirror Lesson.
Please feel free to contact me. Thank you!