Muse Pastel~Basic Lesson
I created original lessons– Muse Pastel – Basic Lesson of Pastel.
I already hold this lesson in Japanese, and now, English online lessons is avarable.
Muse Pastel-Basic Lesson
***Qualification
No qualification is needed, anyone can attend.
***Required time
About 5-6 hours(include lunch time)
***Contents
We have divided the whole textbook into 7 steps. In the first step, you will learn about what Pastel is, why it became so popular and how to connect it to the wonderful art world. During the 7 steps, you will learn many theories and techniques about the basic methods of drawing light and shadow, gradation, expression, drawing and erasing.
1. Drawing Line
2. Practice cutting
3. One-Color Gradation – Painting, Erasing and make gradation
4. How to draw 3D – how to capture light & shade/shadow
5. Paint gradation and draw 3D
6. Draw Lucky Clover & Water Drops – Mixing colors and make Green, draw 3D drops
7. Draw Apple – Draw 3D, freshness of an Apple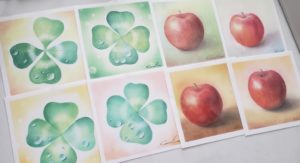 This program is best designed for the following students:
⧪ Beginner of pastel art
⧪ Those who have already learned pastel, but want to know the basics knowledge and techniques
⧪ Those who have already learned pastel but struggling on expressing the ideas with Pastel drawing techniques
⧪ Those who want to learn the techniques of applying shadows in pastel
⧪ Those who want to become pastel instructors
⧪ Those who would like to teach courses for pastel beginners
⧪ Those who want to learn how to use pastel tools effectively
Drawing Apple is not purpuse, by taking a lesson, you will be able to draw a wonderful apple picture as a result.
⥥ student's works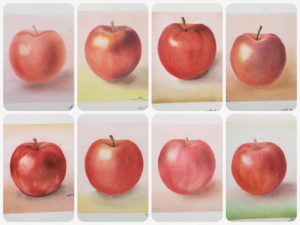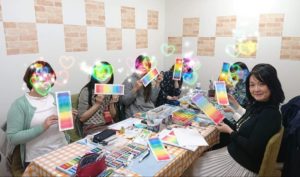 We provide 7 practices; each lesson has one. You will use the techniques of applying shadows that you just learned in the lessons to accomplish your practices.
***Lesson Fee
18,000yen
(Include registration Fee)
Online fee is +1,000yen/1 lesson
Set Discount — Basic Lesson(18,000yen) + Basic Second Lesson(20,000yen)
Discount -2,000yen
If you take online lesson, you had better to use Handy camera.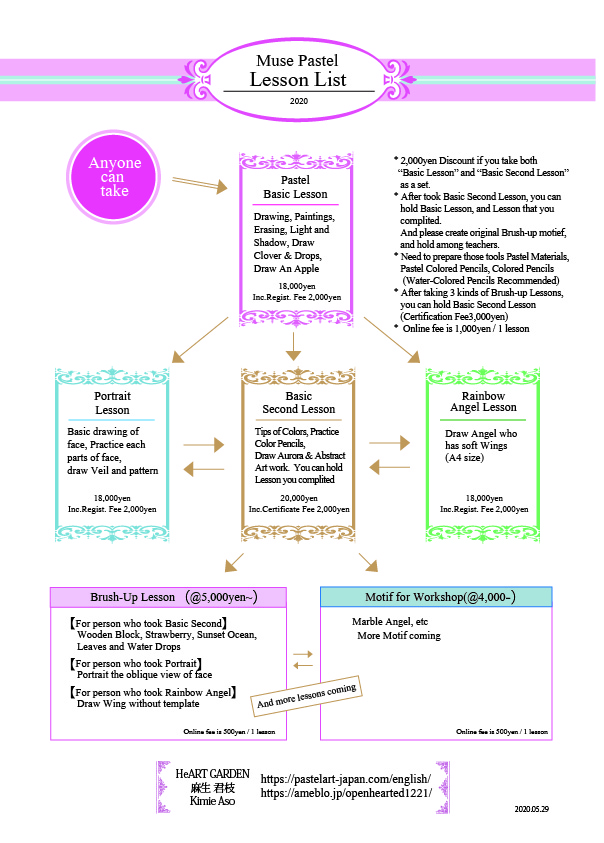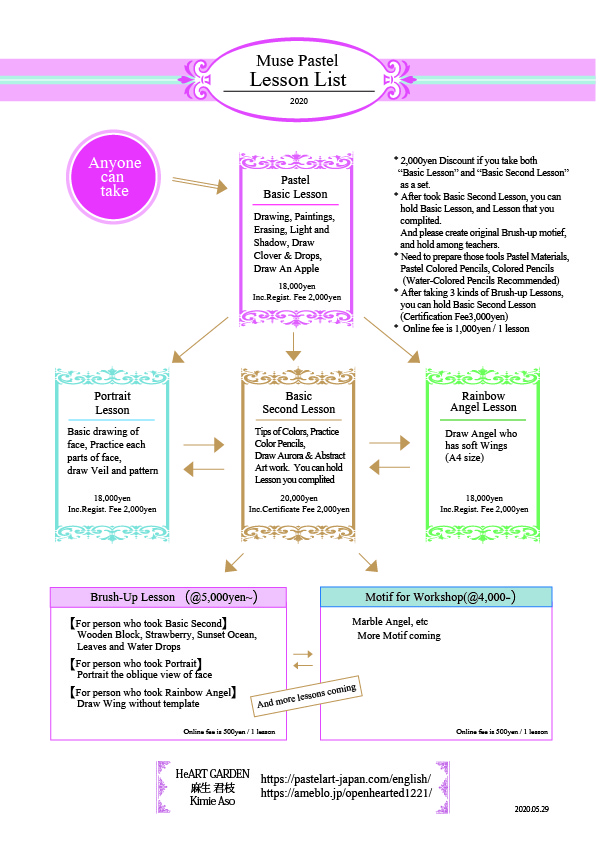 Please feel free to contact me