The Meister Lesson (The Flower of Crystal)
I'm Kimie Aso, the healing Kaleid scope & Pastel art in Japan.
I introduce the Meister Lesson of The flower of crystal.
Meister means "An artisan who is knowledgeable about something specified"
This is the Basic of all "The flower of Crystal ART"  and the 1st step Lesson.
*What's Course contents
1. Mini Art (How to erase petals and fill in colors)
2. The Yuka (優花)
Flower which has a soft and fluffy touch
3. Ayaka (彩花)
Flower which has more colorfulness
The Yuka「優花」…soft and tender
Color and erase pastel with fingertips. The process makes create your own arts. Yuka is the heart shape of flower art.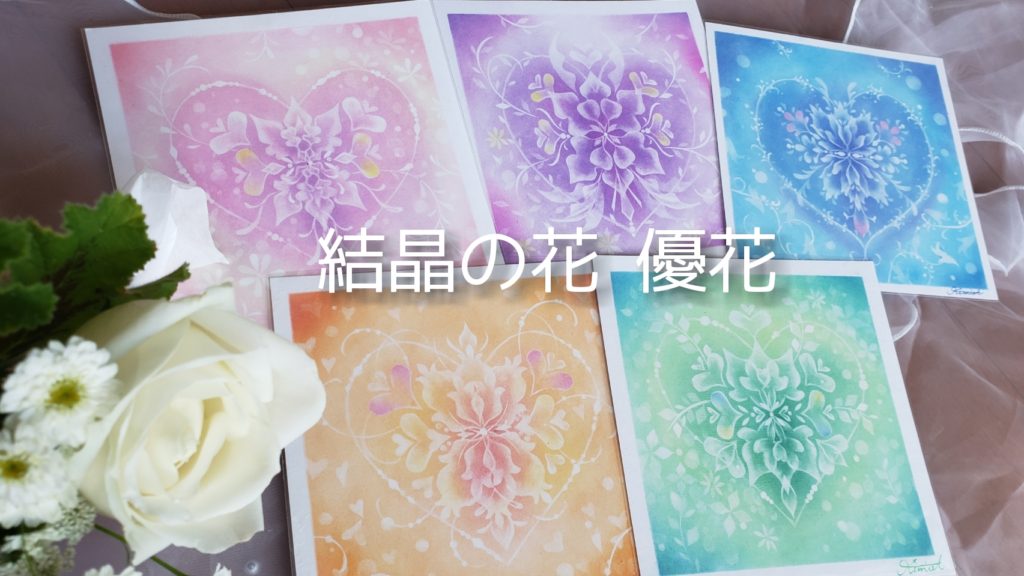 The image of flowers are colorful, lights, water, grow, bloom…
Keeping the images and let's bloom your flower on the paper with your favorite color.
Ayaka 「彩花」…colorful and fabulous.
It's a preciaus time to pick one color for the work. Ayaka is like a rotas flower but also a lighting flower.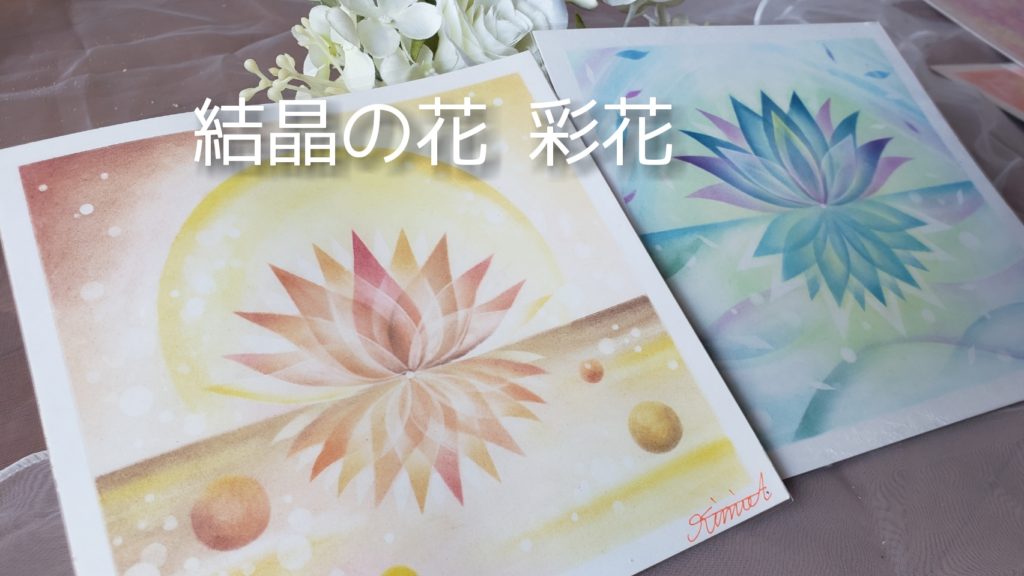 The Meister Lesson – The Flower of Crystal
*Who can take this course?
Anyone who has tried Pastel Arts
*After completion of the course
You can start and teach Flower of Art Workshop(Yuka and Ayaka).
You can sell and exhibit your art pieces.
You can take Flower of Crystal Teach Course, Grand Meister Courses.
(We recommend you to take Teacher Course if you wish to take Flower of Crystal Meister Course)
*Duration
About 6-7 hours(Lunchtime included)
*Fees
25,000yen
(lesson fee 20,000yen certification fee 5,000yen)
If you take on-line lesson, please bear the Online fee(1,000yen) per lesson.
* From 2019, I bear 4% paypal transfer fee (in case of paypal) with the price revision.
Meister course
25,000yen + Online Fee1,000yen= 26,000yen
Total 26,000yen(in case of On-line lesson)
Please understand that we receive the online lesson fee to make balance our business trips'students who come to Fukuoka, Japan.
The face to face lesson is 25,000yen only.
Pay pal is a convenience for us.
but it is possible to transfer to post office or bank in Japan if you can.  Please bear the transfer fee in case of bank transfer.
Let's bloom the Flower of Crystal, together!
Thank you.