I will have my private exhibition in Tokyo at 3-7 July 2019.
This is the first time my private exhibition in Tokyo!
I am so exciting!!!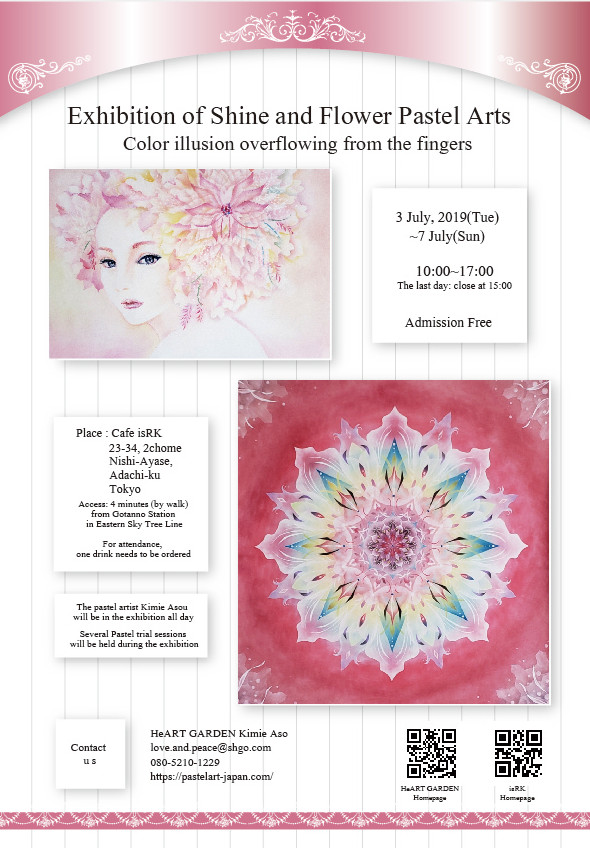 Here is the access the place of exhibition.
Click Here the Access to Cafe isKR(イスクル)
Please contact me if you need to know the way.
I will be in the exhibition during all 5 days.
Also I am plannnig to hold the Basic Lesson on 9th and 10th July in Tokyo or Yokohama.
Please let me know if you are interested.
Hope to see you soon!
Thank you!